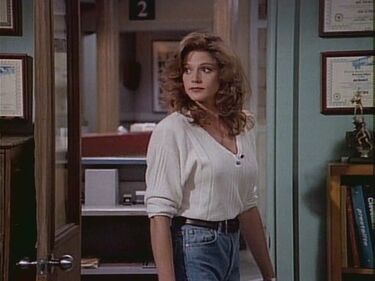 Alex Lambert is a helicopter pilot who moves to Nantucket to start her own helicopter tour business. She had previously flown U.S. Army Apache helicopters in Desert Storm. Though she initially rebuffs the amorous attentions of both Hackett brothers, she eventually falls for Brian's boyish charms.
She and Brian live together briefly, but after Brian spends a wild night in New York with Joe and an old friend, Alex throws him out of the apartment and leaves Nantucket for good. She returns a season later to resolve some of the bitterness in their breakup; she and Brian briefly get back together before they both finally decide it best to go their separate ways.
---
Ad blocker interference detected!
Wikia is a free-to-use site that makes money from advertising. We have a modified experience for viewers using ad blockers

Wikia is not accessible if you've made further modifications. Remove the custom ad blocker rule(s) and the page will load as expected.